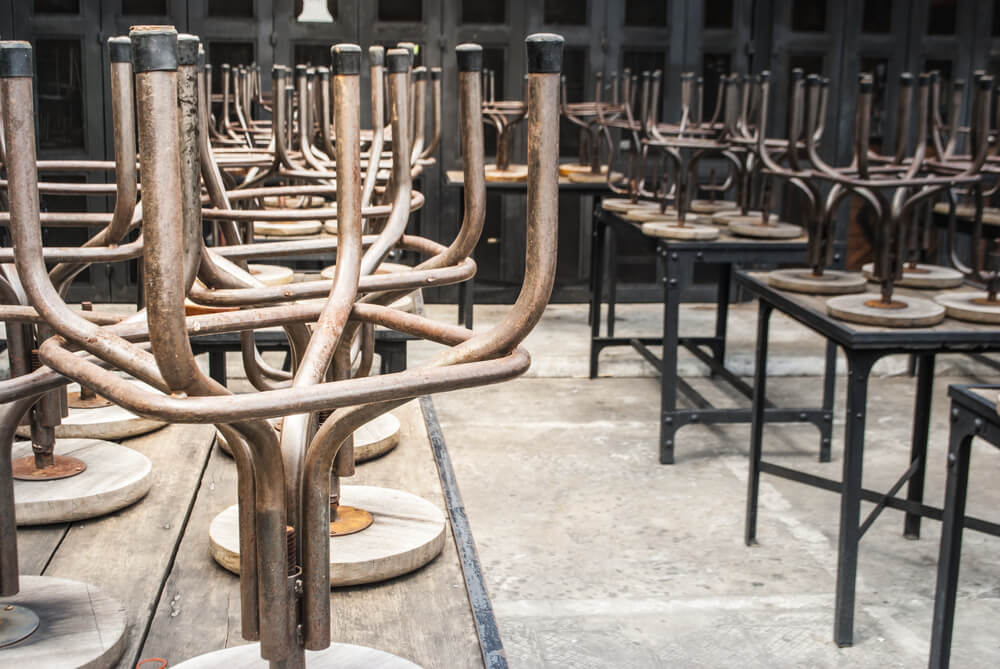 Restaurants and Insolvency Practitioners
Insolvencies in UK Restaurants Continue to Grow
Recent research has shown that there were nearly 1,000 restaurant insolvencies in the UK during 2017, an increase of over 20% compared to 2016. When you add this statistic to another one that has also been widely quoted from late 2017, that roughly 1/5th of all restaurants in the UK are at risk of insolvency, the picture looks gloomy. In this article we look at some recent restaurant insolvencies, both nationally and here in Birmingham where our own insolvency practitioners are based, and ask the question as to how business insolvency advice might have been able to help.
Some Well Known National Chains Have Collapsed Recently
Jamie Oliver's restaurant chains have been in the news recently, in particular Jamie's Italian, which announced in January 2018 that it was shutting 12 of its 37 branches across the country, having already shut 6 in early 2017. Court documents showed that it had over £70 million of debts, and that in 2016, it made a loss of £9.9million. The outcome is a restructuring plan via a company voluntary arrangement, which amongst other things, is aiming to secure rent reductions on the remaining restaurants to help secure the chain's future.
Jamie is not alone, of course, with national premium burger chain Byron planning to close nearly 1/3 of its 67 outlets as part of a restructuring company voluntary arrangement process that will also look to negotiate reduced rents with its landlords.
Another premium burger restaurant chain, Birmingham founded Hand Made Burger Company went into administration in 2017. First opening in 2006, the company peaked at over 20 outlets across the country, with c.900 staff. Nine of the restaurants closed upon administration, with a CVA being used to restructure the business.
Most recently, Prezzo is planning to shut one-third of its 300 UK restaurants as it looks to get support for its company voluntary arrangement (CVA) plans.
Smaller Chains and Independents Have Been Hit, too
And it's not just the larger chains that have been hit. In Birmingham, for example, 2 well known independents have shut recently: former Michelin starred restaurant, Turner's at 69 and Rofuto.
Our own Insolvency Practitioners, Matt Hardy and Andy Turpin were appointed joint administrators of two restaurant/cafe chains in Leamington and Warwickshire in 2017: Coppola Ristorante, which traded as Bar Angeli, Corleoni Caffe and La Coppolla in Leamington, and Parssa, which traded as Micatto in Warwick.
What Factors are Causing the Insolvencies?
As with high street retailers, the market is currently very difficult for restaurants. Key factors include:
The increase of eating at home, due in part to home delivery companies such as Deliveroo.
Increases in costs, caused by the increase in the national minimum wage, ever increasing rents and rates and increases in the cost of imported ingredients, following the post Brexit referendum fall in the value of the pound. Given that the UK imports more than half of its food, with 75% of those imports coming from the EU, restaurants have been faced with a decision to either raise their prices or reduce their profit margins.
There is also, of course, the more structural causes of increased competition, market saturation and changes in taste, with the case of the Hand Made Burger Company being a particularly interesting one. Here, in Birmingham, where the HMBC started, the arrival of the successful USA burger chain Five Guys added to the competition, as did the growth of smaller independents, such as the Original Patty Men, both of which would have added to the Hand Made Burger Company's difficulties.
Ultimately, whilst the picture for restaurants does seem gloomy, clearly some are succeeding, so what is it that those under pressure restaurant chains can do in order to plan to turn things around? The answer is to take professional business insolvency advice as soon as warning signs are spotted.
Business Insolvency Advice from Insolvency Practitioners
When a business cannot be turned around, that is when a formal insolvency procedure is used, such as administration or a company voluntary arrangement. Although the interests of creditors come first, it is always the aim to save as much of a business, and therefore the associated jobs, as possible. However, if a business has spotted the warning signs and taken early action, the chances of avoiding insolvency are increased.
The early warning signs include:
Cash flow problems
Defaulting on bills, including to HMRC
High interest payments on loans or similar facilities
Extended debtor or creditor days
Falling margins
Inevitably, working to change a company's product offering to face market challenges can take time, but, in the shorter term, Insolvency Practitioners can help by:
Getting cost controls in place
Negotiating time to pay arrangements
Agreeing new payment terms with creditors
Such decisions can be tough to make and difficult to implement, but this is where experienced and independent insolvency practitioners can help get to the fundamental issues and make the right decisions for the business.
Call us for business insolvency advice and help with restructuring and turnaround on 0121 200 2962 or contact us here at our Birmingham headquarters to talk to one of our insolvency practitioners.